"Create the Guitar Tone of Your Dreams"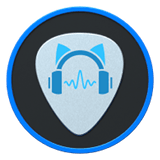 If you are a guitar or bass player, or a sound engineer having to deal with guitar tones, you are in the right place!
With Blue Cat's PatchWork application and plug-in, just plug your guitar into your computer and discover this modern virtual pedal board: you can load any Blue Cat Audio or third party plug-in, create your effect chains and reload them later. Play live with the standalone application or load your tones into any Digital audio Workstation (DAW) software.
Blue Cat's Destructor amp simulator has everything you need to shape your own unique guitar tone: hundreds of presets that can all be edited to give you access to an infinite number of models, with no additional fee.
And you can freely add more colors to your palette with the powerful delay and multi effects plug-in or the free Chorus, Flanger and Phaser effects.
If you want to create your own guitar effect pedals or use custom effects and utilities made by others, you will also want to have a look at Blue Cat's Plug'n Script.

>subscribe to our newsletter
Blue Cat's Chorus
"The Free Vintage Chorus" - From a light ensemble to a deep destructive modulation effect, Blue Cat's Chorus can just do anything, for free! The Chorus effect was originally designed to simulate several voices, just as if several persons were playing together the same notes, but with a variable delay between them. This is one of the typical effects t...[Read More...]

Price: Freeware

Last updated: 2016/03/03
Blue Cat's Destructor
"The distortion and amp sims factory that actually goes to 11" - Blue Cat's Destructor is a powerful distortion and amp sim modeling tool capable of simulating any kind of distortion: from harsh digital destruction to smooth compression or guitar amp simulation (works for clean tones too!), and most importantly, yours! It is delivered with hundreds of presets and predefined models, either ...[Read More...]

Last updated: 2017/11/24
Blue Cat's Flanger
"The Free Vintage Flanger" - Very famous during the 70's and 80's, the Flanger effect can be used on almost any audio track: on drums, voices synths or guitars, from a subtle effect to a deep alien-like voice effect, enjoy it! Despite its simple user interface, Blue Cat's Flanger is very versatile: harsh and metallic or smooth and soft filtering effe...[Read More...]

Price: Freeware

Last updated: 2016/03/03
Blue Cat's Late Replies
"The Creative Delay Workstation" - Blue Cat's Late Replies is a powerful delay and multi effects plug-in that can be indefinitely extended by hosting third party VST, VST3 or AU plug-ins anywhere in the signal path. With its unique topology, the plug-in is a full-featured delay machine with unlimited powers: both the 8 taps pattern module and the two nested fe...[Read More...]

Price:

129 EUR or $129 (tax incl.)

Add to Cart

Last updated: 2017/08/24
Blue Cat's PatchWork
"The virtual patchbay for audio plug-ins" - Blue Cat's PatchWork is a universal plug-ins patchbay that can host up to 64 VST, VST3, Audio Unit or built-in plug-ins into any Digital Audio Workstation (DAW) in one instance. It is possible to chain effects in series or create up to 8 parallel chains that can be activated independently. This lets you create your favorite e...[Read More...]

Last updated: 2017/11/09
Blue Cat's Phaser
"The Free Vintage Phaser" - Modeled after vintage analog phaser circuits, Blue Cat's Phaser reproduces this old vintage phasing effect that you can find on so many recordings, but with the precision of modern digital processing techniques. You can choose to apply up to 32 phasing stages, pushing the model to its limits, or create a subtle phasing effect...[Read More...]

Price: Freeware

Last updated: 2016/03/03
Blue Cat's Plug'n Script
"Craft your own effects and instruments" - Blue Cat's Plug'n Script is an audio and MIDI scripting plug-in that can be programmed to build custom effects or virtual instruments, without quitting your favorite DAW software. With this plug-in, you can write your own plug-in with very little knowledge about programming. If you do not care about programming, Blue Cat's Plug...[Read More...]

Last updated: 2017/10/19