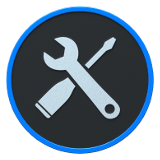 We are proud to offer a couple unique tools and utilies that you will not find elsewhere, and which do not belong to any "standard" category.
These tools were designed simplify the life of recording musicians and audio professionals, improving the creative workflow. Watch Out! These tools may bring you beyond the limits you are used to...
You can enjoy third party plug-ins hosting with Blue Cat's PatchWork and MB-7 Mixer; create your own effects and virtual instruments with Blue Cat's Plug'n Script, build your own virtual control surface with our Remote Control plug-in.

>subscribe to our newsletter
Blue Cat's Crafters Pack [Bundle]
"The Ultimate Creative Toolkit" - Blue Cat's Crafters Pack is the ultimate audio toolkit to design your own custom toolbox: Write your own effects or virtual instruments with Blue Cat's Plug'n Script, create custom MIDI controllers with Blue Cat's Remote Control, and connect everything together with Blue Cat's PatchWork, as a plug-in or standalone application...[Read More...]

Price:

399 EUR or $399 (tax incl.)

Add to Cart
Blue Cat's Gain Suite
This plug-in suite is a series of gain utilities which let you control the volume of one or several audio tracks in real time. The interest of these plug-ins resides in their particular features: First, they include advanced automation MIDI control capabilities (all response curves can be fully customized). Used together w...[Read More...]

Price: Freeware

Last updated: 2016/03/03
Blue Cat's MB-7 Mixer
"The multiband mixing console and VST/AU host." - Blue Cat's MB-7 Mixer is a unique plug-in that splits the signal into several frequency bands and lets you mix and process them as if they were separate tracks. Each band proposes controls that can be found on a mixing console, and more: bypass, mute or solo each band separately to isolate frequencies you want to work on, adj...[Read More...]

Price:

129 EUR or $129 (tax incl.)

Add to Cart

Last updated: 2017/02/23
Blue Cat's PatchWork
"The virtual patchbay for audio plug-ins" - Blue Cat's PatchWork is a universal plug-ins patchbay that can host up to 64 VST, VST3, Audio Unit or built-in plug-ins into any Digital Audio Workstation (DAW) in one instance. It is possible to chain effects in series or create up to 8 parallel chains that can be activated independently. This lets you create your favorite e...[Read More...]

Price:

99 EUR or $99 (tax incl.)

Add to Cart

Last updated: 2017/11/09
Blue Cat's Plug'n Script
"Craft your own effects and instruments" - Blue Cat's Plug'n Script is an audio and MIDI scripting plug-in that can be programmed to build custom effects or virtual instruments, without quitting your favorite DAW software. With this plug-in, you can write your own plug-in with very little knowledge about programming. If you do not care about programming, Blue Cat's Plug...[Read More...]

Price:

99 EUR or $99 (tax incl.)

Add to Cart

Last updated: 2017/10/19
Blue Cat's Remote Control
"The Virtual Control Surface for your Virtual Studio" - Blue Cat's Remote Control is a set of plug-ins which let you control and monitor in real time several MIDI controllable plug-ins or devices from a single customizable user interface: the user interface of your favorite DirectX or VST plugin does not satisfy you? Your favorite hardware device is too complicated to control? Your...[Read More...]

Price:

49 EUR or $49 (tax incl.)

Add to Cart

Last updated: 2014/03/20