We have just released new versions of Blue Cat's Destructor and PatchWork.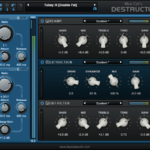 Blue Cat's Destructor 1.21 is a maintenance release that fixes an issue appeared with version 1.2. It is highly recommended to update as the sound of the plug-in is impacted by this bug appeared in version 1.2. You can read more details here.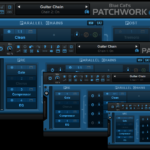 Blue Cat's PatchWork 2.11 improves presets management and fixes a problem with the VST3 instrument version in Cubase:
Cubase has a bug with VST3 instruments and sets the last loaded preset number after having restored their state (which is not supposed to happen). The impact depends on the implementation, but for our own plug-ins, this used to fully reset the state of the plug-in upon session restore. As of Cubase 9.5 it has still not been fixed, so we have decided to implement a workaround to avoid this problem. As a result, factory presets are not exposed to the host anymore, which is not a big loss anyway!