MacOS Sierra Compatibility
(2017/09/28)
Ready to migrate to MacOS High Sierra, Apple's new operating system released this week?
Blue Cat Audio plug-ins should run fine on this new system, with just minor limitations and changes. Check out our plug-ins compatibility test results for more information.
New Colors For Your Guitar Tones
(2017/09/12)
With the recent addition of Blue Cat's Late Replies to our guitar plug-ins collection, you now have access to an incredible number of guitar tones and effects, with just a few of our plug-ins.
Wondering how? Check out these new guitar demo videos demonstrating our new creative delay plug-in combined with Blue Cat's Destructor tone builder inside PatchWork!
Enjoy!
Blue Cat's Late Replies Released
(2017/08/24)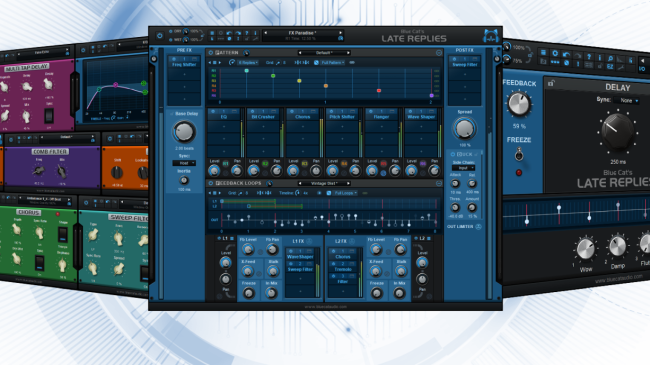 We are happy to unleash today Blue Cat's Late Replies, a new creative delay and multi effects plug-in, capable of hosting third party plug-ins anywhere in the signal path - even in the feedback loops.
The plug-in is available for purchase with 25% off until September 17th, while existing customers get an extra 15% discount (check your email!) during the same period.
More details about the plug-in, video examples and demo downloads can be found on the Late Replies creative delay plug-in page, check it out!
Follow Blue Cat Audio on Instagram
(2017/08/07)
Heads Up! You can now follow Blue Cat Audio on Instagram!
We will be using this new account to let you know what is going on behind the scenes: it's a new window to the dark side of the cat!
It is also the opportunity for you to connect with us with the #bluecataudio hashtag. See you soon on Instagram!
Destructor In The Studio Videos
(2017/07/05)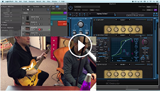 We have teamed up with Eli Krantzberg to offer you free tutorials about Blue Cat's Destructor in the studio: in these videos, Eli shows you how he uses Destructor to both record and mix guitar parts for a TV underscore cue he is working on.
Guitarist connected straight into the box, the series relates the chase for the perfect guitar tone, from clean rhythm settings to screaming leads. As you will see, it is as simple as picking up a few presets and tweaking them to your taste.
Enjoy, it's free!
Looking for older news? Please consult the News Archive page.