"Analyze, Understand and Control"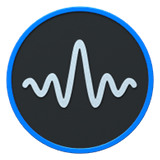 Analyzing the content of the audio signal is a necessity for the musicians and audio professionals: understanding and finding defects, comparing mixes, keeping a visual reference in different and non-optimal monitoring conditions... Having proper visual feedback and precise measurements capabilities help you produce better content.
We propose cutting edge products to help you extract characteristic information from the audio signal in real time, and understand better what is happening in your digital audio workstation (DAW). The unique communication and connection features of our analysis tools bring new capabilities that will greatly improve your workflow:
Visualize the signal and check the impact of your changes on the content.
Compare the content from multiple locations inside your DAW (multiple tracks comparison, signal chain analysis).
Record the characteristics of the audio signal (levels, spectral distribution, clipping...) as automation curves for unequaled content monitoring.
Reuse the extracted parameters to apply them to other plug-ins for special side chain effects.
You can check our Tutorials for more information and example of how to use our plug-ins.

>subscribe to our newsletter
Blue Cat's Analysis Pack [Bundle]
"Analyze, Monitor and Control" - Get all the tools you need to measure, monitor, understand your audio signal and also reuse these measurements to control other plug-ins or any MIDI controllable hardware! Blue Cat's DP Meter Pro plug-in will tell you everything about your audio levels. Blue Cat's FreqAnalyst Pro and FreqAnalyst Multi plug-ins provide extreme...[Read More...]

Price:

249 EUR or $299 (excl. VAT)

Add to Cart
Blue Cat's Multi Pack [Bundle]
"Multiple tracks analysis." - This bundle contains the complete collection of our multiple instances analysis plugins. These plugins offer unique multiple tracks audio analysis capabilities thanks to our data sharing technology. This solution is ideal for mixing, tracking defects within an audio processing chain, teaching audio processing or learning sound s...[Read More...]

Price:

129 EUR or $149 (excl. VAT)

Add to Cart
Blue Cat's DP Meter Pro
| | |
| --- | --- |
| | "A unique audio meter and side chaining tool" - Blue Cat's DP Meter Pro (DPMP) is a unique audio analysis tool: it combines very flexible and customizable audio meters with advanced side chaining control capabilities thanks to its MIDI and automation outputs. The metering capabilities of the DPMP plug-in let you control and monitor audio signals exactly the way you want:...[Read More...] |
Blue Cat's FreqAnalyst
"What you cannot hear, Blue Cat's FreqAnalyst shows it to you, for free!" - Blue Cat's FreqAnalyst is a free spectrum analyzer plug-in that lets you monitor the spectral content of your audio signal in real time. This plug-in has been designed to provide extreme smoothness and high resolution for both time and frequency: unlike most spectrum analyzers, Blue Cat's FreqAnalyst is able to display continuo...[Read More...]

Price: Freeware
Blue Cat's FreqAnalyst Multi
| | |
| --- | --- |
| | "A unique multi-track spectral analysis tool for mixing or mastering." - Blue Cat's FreqAnalyst Multi is a unique multiple tracks real time spectrum analyzer: it lets you visualize the spectral content of several audio tracks on the same screen with extreme smoothness and high resolution, for both time and frequency. It is the ideal solution for mixing: you can use it as a frequency overlap detector ...[Read More...] |
Blue Cat's FreqAnalyst Pro
| | |
| --- | --- |
| | "A powerful spectral analysis tool and automation generator with 3D viewer." - Blue Cat's FreqAnalyst Pro is a real time spectrum analyzer with advanced functionalities. It uses the same smooth algorithms as its little brother (Blue Cat's FreqAnalyst free plug-in): it has been designed to provide extreme smoothness and high resolution for both time and frequency. The frequency analysis can be fine tun...[Read More...] |
Blue Cat's Oscilloscope Multi
"The all-at-once waveform visualizer and comparator." - Blue Cat's Oscilloscope Multi is a unique multiple tracks real time waveform renderer and comparator: it lets you visualize the content of several audio tracks on the same screen and compare them thanks to its X-Y view. The plugin offers stereo or mid-side channels waveform extraction as well as several synchronization modes....[Read More...]

Price:

49 EUR or $59 (excl. VAT)

Add to Cart
Blue Cat's StereoScope Multi
| | |
| --- | --- |
| | "A unique multi-track stereo analysis tool for mixing and mastering." - Blue Cat's StereoScope Multi is a unique tool to compare the stereo image of several tracks in real time. It is the ideal solution for mixing: you can actually see which part of the stereo field every single instrument uses. It can also be used to analyze an effect chain and see how audio effects influence the stereo image of yo...[Read More...] |
Blue Cat's StereoScope Pro
| | |
| --- | --- |
| | "Detailed stereo image analysis with 3D visualization." - Blue Cat's StereoScope Pro is a real time stereo field analyzer with multiple views and MIDI/automation output capabilities. It is a powerful help to analyze how the audio signal is spread in the stereo field, and you can easily detect potential phase and mono compatibilities issues. The stereo analysis can be controlled in...[Read More...] |