Massive Plug-Ins Update - Incl. VST3 Support
(2016/03/03)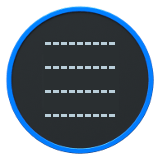 We are happy to release today a massive update for 16 of our plug-ins: Blue Cat's Plug'n Script, Dynamics, PatchWork, FreqAnalyst Multi, MB-7 Mixer, Protector, StereoScope Multi, Liny EQ, DP Meter Pro, Oscilloscope Multi, and our 6 free plug-ins are now available in VST3 format.
So, what's new here? Don't miss our blog post explaining the benefits of VST3. Also, this update includes additional improvements for all plug-in formats regarding presets and skins management, and compatibility enhancements for plug-in hosting. So it is recommended for all customers!
By the way, this update is free and can be downloaded from the same location as the original full version, using the link received upon purchase. Of course, free plug-ins remain fully free!
VST3 Format Announced at NAMM
(2016/01/21)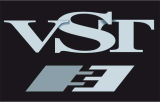 We are pleased to announce the upcoming release of VST3 versions of most our plug-ins. These new versions will be available as part of a free update in February. Please come and see the demos at the NAMM Show, booth #6331.
If you cannot make it to the NAMM, a preview is already publicly available for Blue Cat's Free Pack, check it out!
Also, Existing customers of Blue Cat's Dynamics, , MB-7 Mixer and Plug'n Script can download a VST3 preview of their plug-in using the "next release preview" link at the bottom of the full version download page (link received by email upon purchase).
Please try them out and tell us what you think!
Winter NAMM 2016
(2016/01/20)
It's time for Winter NAMM! If you plan to visit the NAMM show this year, please stop by our booth (#6331 in Hall A)!
We'll be happy to show you our latest demos... and there are surprises too!
New Website And December Deals Launched
(2015/12/09)
We are happy to announce the launch of a brand new bluecataudio.com for the holiday season. Enjoy the new design and streamlined experience!
That's another reason to celebrate the end of the year, so we are also launching our December deals today: 10 to 20% off all our plug-ins and bundles, until December 31st!
And if you are already a registered customer, check your email: even better deals are available!
Blue Cat's Plug'n Script 2.0 and New Bundle Released
(2015/11/26)
We are happy to unleash Blue Cat's Plug'n Script 2.0, a brand new version of our audio and MIDI scripting plug-in, and Blue Cat's Crafters Pack, a new bundle for creative minds.
This new version of the plug-in adds native compiled scripts support, a side chain input, auxiliary outputs, new skins, scripts and presets, a new user interface programming language and much more... Check out our blog for more details about V2!
The new bundle gathers our most powerful software that will let you build your own custom audio toolbox. Check it out!
Exceptionally, the upgrade to version 2.0 is free for existing users. A special introduction offer for both the plug-in and bundle are available for new customers until the end of December. Additional discounts apply to existing Blue Cat Audio customers, so check your email!
Looking for older news? Please consult the News Archive page.