IMSTA FESTA NYC
(2015/09/11)
If you have the opportunity to be in New York City at the end of the month, do not miss the IMSTA FESTA, on September 26th!
We'll be showing our latest releases: Blue Cat's Dynamics 4.0, the updated Multi series, and of course Blue Cat's PatchWork and MB-7 Mixer!
You can register now on the IMSTA website, it's free!
Multi Series Updated
(2015/09/08)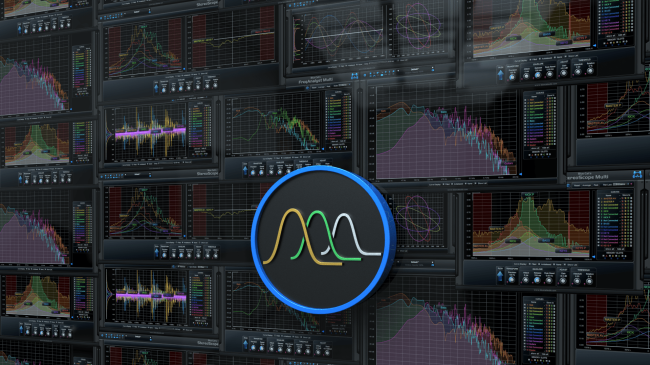 We are glad to announce an update for our multiple instances analysis tools! With these new versions, analysis curves can now be saved to file to be reloaded later as references: measure and save the characteristics of third party material to compare them with your own later and make it better! This update also includes several other improvements - see the plug-ins pages or our blog for details.
As usual, this update is free for existing customers and is available for download using the link received by email upon purchase.
Blue Cat's PatchWork and MB-7 Mixer Update
(2015/07/16)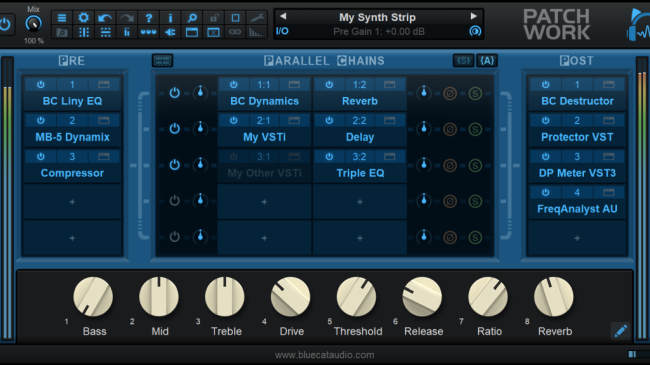 Blue Cat's PatchWork 1.71 and MB-7 Mixer 2.51 are now available for download! This is mainly a maintenance release that improves compatibility for the VST and AAX/RTAS versions but also adds quick save for last loaded preset.
As usual, this update is free for existing customers and can be downloaded from the same page as the original full version.
New Skin For Blue Cat's Dynamics 4.0 by SatYatunes
(2015/06/23)
Looking for alternate skins for the new Blue Cat's Dynamics 4.0 plug-in? Check out this new light theme created by SatYatunes!
Enjoy, it's entirely free!
Blue Cat's Dynamics 4.0 Released
(2015/06/18)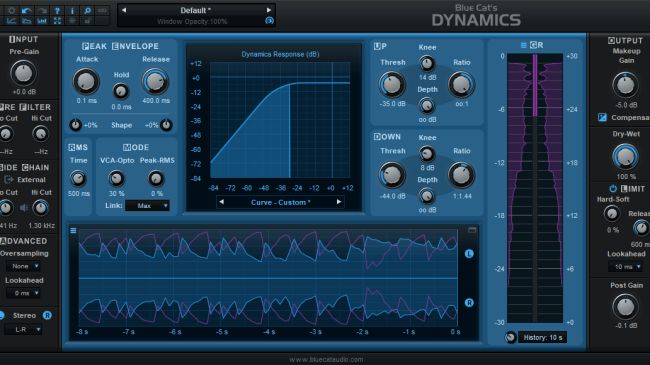 Blue Cat's Dynamics 4.0 is now available! Our ultra flexible all-in-one dynamics processor has been completely redesigned for this new version:
The algorithms have been entirely re-written, and the plug-in has now a brand new, fully customizable user interface, plus lots of new features and enhancements: external side chain support, premium visual feedback with large envelopes view and gain reduction histograms, new parameters to control the depth of the processor as well as the shape of the envelope, a new presets manager, new MIDI and automation mapping capabilities, and much more...
If the plug-in is not part of your collection yet, please check our overview video or download and try the demo: you can purchase Blue Cat's Dynamics 4.0 with 33% discount until July 15th!
The upgrade is free for users who have purchased the Dynamics plug-in in the past 3 months, and others will receive an offer by email to upgrade for a small fee.
Additional discounts apply to other existing Blue Cat Audio customers, so please check your emails!
Looking for older news? Please consult the News Archive page.