Blue Cat's MB-7 Mixer 2.11 Update
(2013/12/03)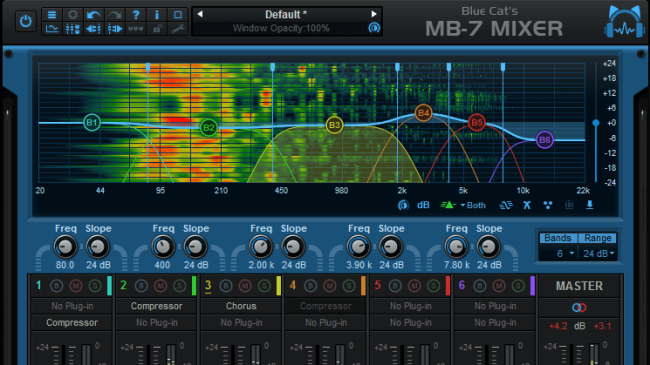 Blue Cat's MB-7 Mixer 2.11 is now available! This new release mainly brings plug-ins compatibility enhancements, as well as memory optimizations to be able to use even more instances in 32-bit sessions. (full list of enhancements on the MB-7 Mixer page).
For registered users, the update is free and the new version can be found at the same place as the initial version.
If you do not already own the plug-in, don't miss our December deals, available until the end of the month!
December Deals
(2013/12/02)
We are happy to announce our december deals to celebrate the end of the year: save up to 25% on our audio plugins and bundles! The offer will last until December 31st only, so don't miss it!
You have just purchased a plug-in from us? Don't worry: existing customers (prior to this announcement) are granted 40% discount on the entire catalog: check your emails!
Blue Cat's PatchWork Update
(2013/11/22)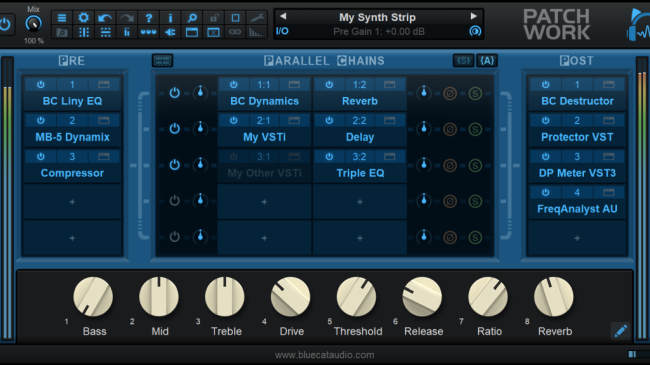 We have just pushed an minor update for Blue Cat's PatchWork (1.01). This new release addresses a few compatibility issues with plug-ins regarding sample rate changes and VST presets banks. It also fixes a bug with the output gain stage (more details in the plug-in's history).
The introduction offer (20% off) still applies, until December 31st. Same for Blue Cat Audio customers' larger discount (40% off)!
Blue Cat's PatchWork Released
(2013/11/12)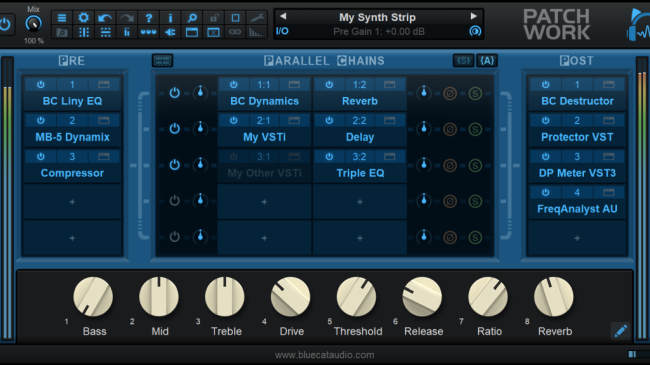 Here it is! We are happy to release Blue Cat's PatchWork, a new plug-in that can be described as a "universal plug-ins patchbay": it can host up to 64 VST plug-ins into any Digital Audio Workstation (DAW), in series or parallel.
With this plug-in, you can build your own channel strips and effect chains, save them as presets and share them between your DAWs. Check it out: it may truly revolutionize your workflow and the way you work with plug-ins. More information is available on the Blue Cat's PatchWork page).
A special introduction offer (20% off) is available until December 31st. Also, existing Blue Cat Audio customers are granted an even larger discount (40% off): check your email!
Looking for previous news? Please consult the News Archive page.