Maintenance Release for Recent Plug-ins
(2013/05/14)
We have just released an update for Blue Cat's DP Meter Pro, FreqAnalyst Multi, Oscilloscope Multi, StereoScope Multi and Blue Cat's Protector: it mainly addresses the fact that the plug-ins did not show up in Pro Tools 10.3.5 on Windows, but also brings additionnal fixes and enhancements for each plug-in on both Mac and PC. More details are available in the versions history.
The update is free for existing customers and can be downloaded from the same locations as the previous versions.
Blue Cat's DP Meter Pro 4.0 is out
(2013/02/19)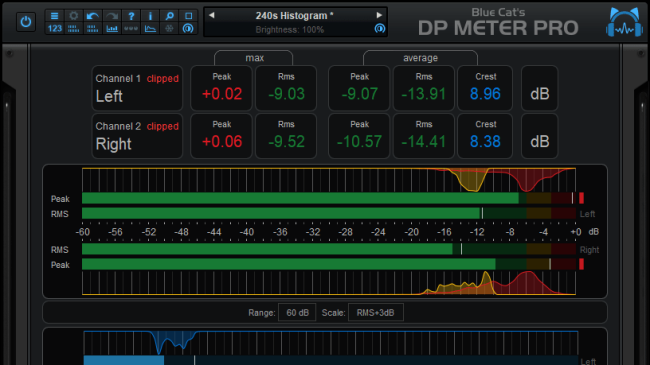 Blue Cat's DP Meter Pro 4.0 is now available! Our multi-purpose audio levels meter and envelope generator, formerly known as Blue Cat's Digital Peak Meter Pro, has been completely redesigned for this new version.
The plug-in now comes with a brand new user interface with many new features and enhancements: fully customizable meters, crest factor display, levels histograms for precise dynamic range analysis, surround support, a new presets manager, Windows AAX support, multiple display sizes, new MIDI and automation mapping capabilities, and much more...
If you do not own the plug-in yet, try the demo: you can purchase Blue Cat's DP Meter Pro 4.0 with 16% discount, or get our discounted analysis bundle until March 10th!
The upgrade is free for users who have purchased the plug-in in the past 6 months, and others will receive an offer by email to upgrade for 11 EUR or $15 only (80% off).
Blue Cat's Multi Pack Reviewed on designingsound.org
(2013/02/05)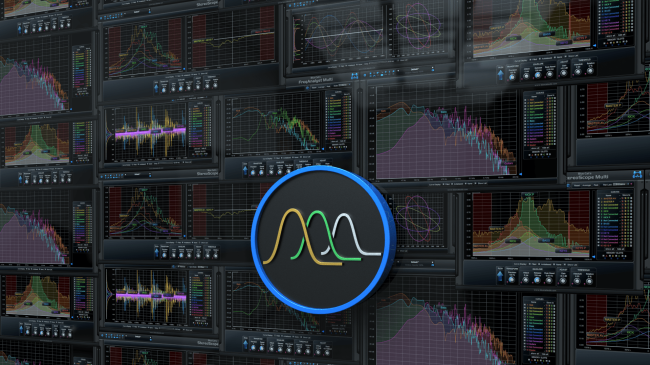 Blue Cat's Multi Pack got a good review on designingsound.org:
"The bottom line: the Blue Cat Audio "Multi" Pack is an extremely well thought out set of analysis tools. The level of display customization afforded to the user is beyond anything I've seen before; as is the philosophy behind workflow integration".
Want to know more? You can read the full review here, or try the demo versions of the plug-ins.
Blue Cat's Multi Pack Awarded by Computer Music Magazine
(2013/01/30)
Blue Cat's Multi Pack has been granted a "performance award" and was rated 8/10 by Computer Music Magazine.
"The ultimate analysis tools bundle?[...] Blue Cat has made a name for itself producing precise, detailed plugins, and these three fall squarely into that category. At times, the learning curve is steep, but it's richly rewarded, and version 2 certainly improves the user experience.[...] Multi Pack 2 is about as powerful as analysis plugins get, though it might be overkill for some." is their verdict in the January issue.
If you still haven't tried these plug-ins, check them out! The full review is available online on musicradar.com. Detailed video tutorials and demos are also available for these plug-ins in our newly created youtube channel.
Looking for previous news? Please consult the News Archive page.