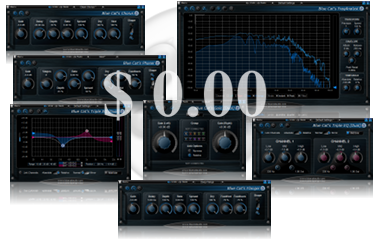 We are often asked this question: "May I use your free plug-ins for my commercial audio project?".
So we thought it was worth clarifying: the answer is YES, do use them!
These plug-ins are fully free, with no limitation of any kind (just don't claim that you have built them, and don't sell them…).
Also, they do not require any account creation, email registration or newsletter subscription: they are simply FREE, that's it :-).
Enjoy!