If you haven't been able to check them out on our booth after our NAMM announcement, you are probably as impatient as we are for the release of Blue cat's PatchWork V2 and MB-7 Mixer V3!
What? Announced at NAMM?
In case you have missed it, the new versions were indeed announced and demoed two weeks ago at the Winter NAMM Show.
The full press release is available here. While we are still working on a few additions to the announced feature set, it should give you a good idea of what to expect!
New Look & Feel!
Both Blue Cat's PatchWork and MB-7 Mixer will have brand new graphical user interfaces (GUI):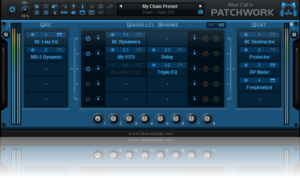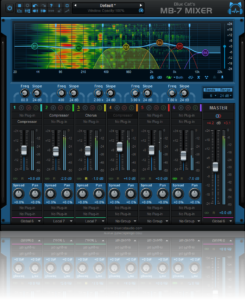 They not only look nicer but the workflow has also been streamlined quite a bit. We hope you will like them!
When? How Much? Upgrade?
Both plug-ins are expected to be released by the end of the month. Their price should remain unchanged.
For existing customers, the upgrade path is the following:
– Customers who purchased or registered the plug-in in the past 6 months before the new version will get it for free.
– Other customers can upgrade to the new version for a small fee (PatchWork: 15 EUR or $19 – MB-7 Mixer: 19 EUR or $25 – VAT excluded).
That's It?
That's it for the moment! We will post more information about the new versions shortly…
Enjoy!